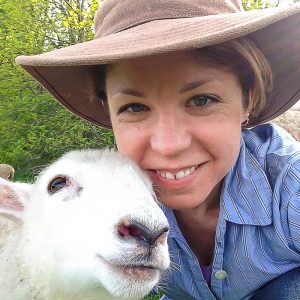 Kate Larson loves using fiber arts as a bridge between her passions for art and agriculture. Her fiber journey has led her to a degree in soil chemistry, travels through northern Europe in search of textile traditions, and back to the farm where her family has lived for six generations. She keeps an ever-growing flock of Border Leicester sheep and teaches hand spinning and knitting regularly in central Indiana and around the country. Kate is the author of The Practical Spinner's Guide: Wool (Interweave, 2015) and several videos, including How to Make Yarn to Knit (Interweave, 2016). Her articles and designs have appeared in Spin-Off Magazine, Jane Austen Knits, Enchanted Knits, Knitting Sweaters from Around the World, and more. Follow her woolly adventures at
KateLarsonTextiles.com.
Join Kate Larson for her FREE lecture on Friday, March 13th at 6pm
Sponsored by the Trading Post and Susan Markle
"A Short History of Dorset Buttons"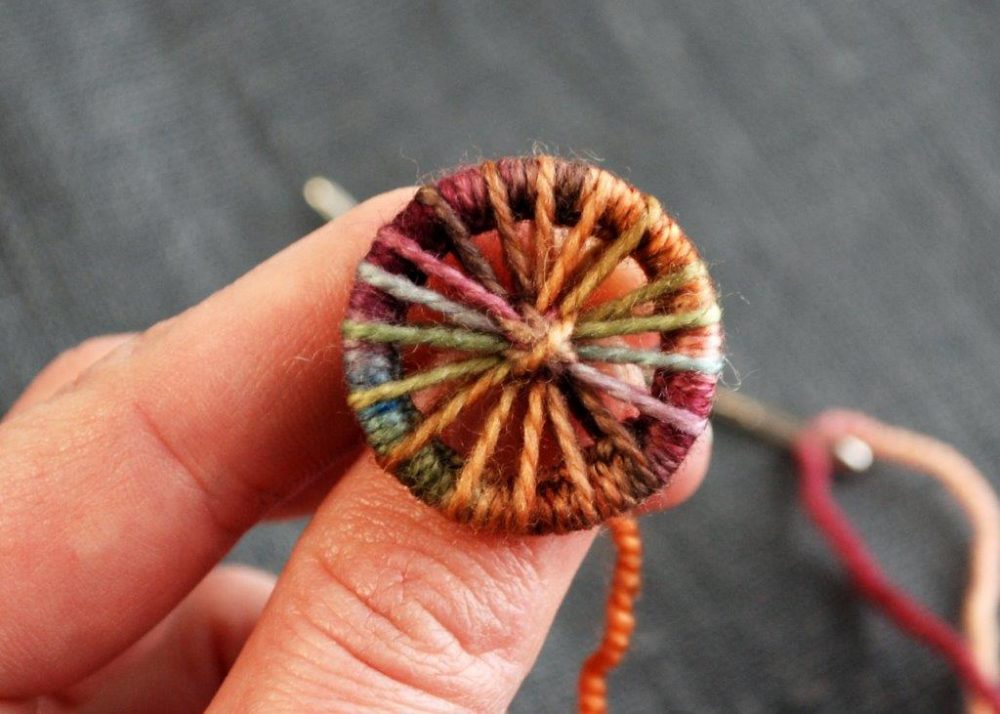 Soft, handmade buttons crafted from linen thread and bits of cloth were made in Dorset, England, as early as the beginning of the seventeenth century. The many generations of button makers ended abruptly with the invention of a Victorian button machine, creating great hardship for many families. Come learn about the history of these special buttons, how they were traditionally made, and how we can adapt these buttons for very modern uses. Kate will share some of her own handmade buttons and help you source button-making materials. Try your hand at making a Blandford Cartwheel button. Lecture is free, button kit and instructions are $1. No experience necessary.